In my former post about Kazakhstan, I described you my emotional meeting with local people. Their terrible experience from soviet concentration camps made them really strong and in fact powerful people. I was totally thrilled by their stories and felt that I need to know something more about concentration camps in general. That's why I've decided to go on Auschwitz tour. I took leave at work, my backpack with me and went to Poland
---
My Auschwitz tour was a lonely trip – I didn't need a company. I knew that that kind of journey will be good for deep thoughts and reflections – I wasn't wrong. In fact, it was my first lonely trip ever and I felt really good.
---
Auschwitz II – Birkenau

Death Wall at Auschwitz I
---
Poland – I'll come back!
Unfortunately, I could't take many free days at work. I went to Poland only for 1 day, so I decided to concentrate only on Auschwitz tour. It was only 24 hours, but they were very intensive.
My flight was to Krakow, which is located around 60 km from Auschwitz museum. I was at the airport already at 7 am so went to the city for a while. It turned out that Krakow is an amazing city. It was full of people and friendly atmosphere. I wish I had more time to visit it well as I've heard there are a lot of great monuments in this city. I only had a chance to see the Main Square with an impressive basilica and huge Cloth halls.
My favorite way to visit a city is to see it in the early in the morning, as it wakes to life. Krakow is definitely a place where I would like to come back. Maybe next time
Krakow – Podgorski Bridge

Krakow Main Square
---
Auschwitz tour experience
What's the best word to describe my Auschwitz tour experience? There is any. No words can tell how moving is this place. You need to experience it yourself.
I began my Auschwitz tour around 10 am. The Museum was already full of people standing in a big line. Fortunately, I booked the tour with KrakowDirect company, so I didn't need to wait for any tickets. It was a private tour with a guide and English speaking driver. It took only 1 hour to drive from Krakow to Auschwitz so much quicker that I expected.
Anyway, as we parked the car, I immediately felt the gloomy atmosphere of the place. Party because I kinda felt what to expect, party because it was simply overwhelming. The first part of Auschwitz tour took place in Auschwitz I, where the famous gate arbeit macht frei is located. I walked through the entrance and followed my guide. What he showed and told me was totally shocking. We walked into some administration buildings and prisoners' barrack. Sanitary conditions were just terrifying. What's more, we saw cells for inmates' punishments.
---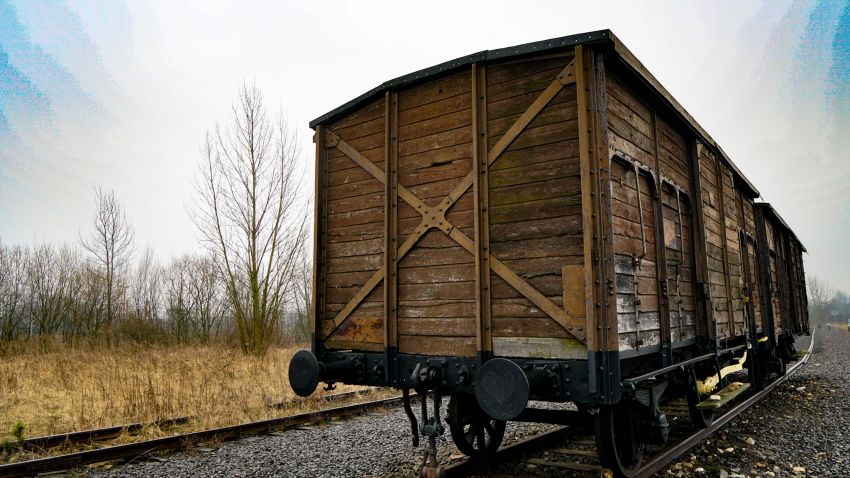 ---
The second part of Auschwitz tour took place in Birkenau – a huge area with wooden barracks and ruins of gas chambers. It's incredible how many people were in concentration camp. It's terrifying how many died… The stories that I've heard from the guide were simply horrifying – no words to say.
---
Holocaust museum importance
After my Auschwitz tour I decided to encourage everybody to go to the place. Although it's very popular place among people from around the world, there are many who haven't' heard about it. Also, there are people who have wrong information about it. Why is it so important to familiarize with Auschwitz history?
Firstly, because you'll be aware of the important history of humankind. Even if you're not from Europe and non of your ancestors have suffered during the word, it still does concern you. All in all, the history can reoccur and we need to prevent from it. As famous writer Primo Levi stated:
It happened, therefore it can happen again: that is the core of what we have to say.